GENUINE | COMPETITIVE | EFFICIENT
SMS manufacturers a variety of roofing supplies from roofing and rainwater through to flashings and home improvement products.
Pressings: Order before 12pm for collection or delivery by 8am the following morning.
WHY SMSWA
At SMS we want your customer experience to be first rate every time. We have the capacity for small (once off) work and large quantities, project based orders.  We aim to offer the same high quality of service to all of our customers, all of the time.
We understand the sheet metal market and work tirelessly to ensure our clients keep coming back to us for repeat business.
ONE-STOP SHOP
SMS is your one-stop shop for everything roofing. Not only do we supply all your flashings and rain water goods, we can supply all the other sundry items and any fabricated steel work you require, such as HVAC platforms and access ladders.
Building a new home or re-roofing an existing one to bring it into the modern age? We have the roofing solutions for you.
We started our business in 2008, so we've got more than a decade of experience under our belt. Our fast service and superior quality have coupled together to make us the most trusted roofing suppliers in the area. We're not only a leader in the community, but in the roofing industry as well.
Innovative Roofing Solutions
We've had plenty of opportunities to assist in the development of innovative roofing solutions through our custom roofing options. We're proud to have helped further future roofing technologies, and we're not averse to thinking outside the box to come up with the roofing solution that's best for your particular situation.
Friendly, Professional Service
Our crew members are knowledgeable professionals who excel at what they do.
On top of that, they're always respectful and courteous and will answer any questions or concerns that you may have.
OUR PROMISES TO YOU
Nothing is more important of the lasting beauty, safety, and functionality of any building than a strong and solid roof. And nothing gives a roof the ability to last longer than using roofing supplies made from superior materials meant to stand the test of weather and of time.
That's why at SMS we focus on making only the highest quality roofing supplies, including roof sheeting, fascia, gutters and custom products, available to all of our clients throughout the Western Australia area.
Hours
Mon - Fri
7:00am - 3:30pm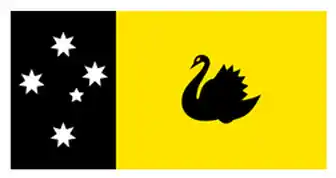 Please try and support us, we are an established WEST AUSTRALIAN manufacturing company offering quality manufacturing job opportunities in WA. We appreciate the support of all existing customers and would like to welcome new ones, we have a great outlook and are easy to deal with - Manufacturing in WA isn't easy but we all win if the STATE prospers, when considering your next purchase please give LOCAL business a chance to shine.